Excited to be the XR platform for Augmented Reality enabled NFT collection of Nascar legend Wendell Scott. The digital collectible NFT campaign is launched by Wendell Scott Foundation in association with CMG Worldwide, Worldwidexr , VueXR, Polarity and Authentik.
On December 1, 1963, Wendell Scott broke NASCAR's color barrier by becoming the first African American NASCAR driver to win a Grand National race, NASCAR's highest level. To this day, Wendell Scott is the only black NASCAR team owner. Despite Wendell Scott's triumphant victory, he was never awarded a trophy for this win. It wasn't until August 28, 2021, nearly 60 years after his Jacksonville win that his trophy was posthumously awarded to his family. 100 years after his birth and 58 years after his NASCAR victory, Wendell Scott continues to break barriers as his legacy is now irrevocably entwined with technology that is shaping the future of how users engage with the world around them. NFTs are a fitting mode to share Wendell Scott's story. Akin to NFTs impact on technology, cryptocurrency, and the future of Web 3.0, Scott's impact shook NASCAR's status quo and made the sport more inclusive and accessible. Owners of these NFTs have a chance to be a part of history in the making.​
A monumental series of firsts, these historic NFTs were created in partnership by leading digital agency Worldwide XR (WXR), Extended Reality content developers Vue XR, and Wendell Scott Ventures and are the first ever NFTs to be released of an African American NASCAR driver. The first of it's kind and an exact 1:1 replica of Wendell Scott's first-ever NASCAR winning 1962 Chevrolet Bel Air. Much like the blockchain allows users to operate on a decentralized system, the Extended Reality (XR) version of Scott's car breaks it away from its physical confines of its display at the NASCAR Hall of Fame and brings it to the masses. This AR asset can also be utilized in Metaverse applications. The AR memorabilia include a 3D recreation of his first-ever NASCAR championship trophy and a special edition 3D AR collage featuring a trinity of black barrier breakers Wendell Scott, Jackie Robinson and Arthur Ashe. Depending on which NFT is purchased, owners will also receive Authentik Studios' SILO™ Digital Frame that brings your NFTs to life by allowing users to display their collections on a 43" HD high-fidelity audio display from the comfort of their home. Users can access their entire NFT gallery via the SILO™ App & enjoy their NFTs in unparalleled 4K resolution.​
This is a special edition Trailblazers NFT about brotherhood and trinity. Each icon broke barriers in their respective sports: Jackie Robinson broke MLB's color barrier becoming the first professional Black baseball player; Arthur Ashe was the first Black tennis player selected to the United States Davis Cup team and the only black man ever to win the singles title at Wimbledon and the US and Australian Opens; and Wendell Scott is the first black NASCAR driver to win a cup and the only black team owner. Each of their respective achievements not only paved the path for countless other athletes, but all of their achievements transcend sports and have impacted society and mankind. All three are American History Icons.
The number 3 in the bible signifies great spiritual connectivity. The spirits of each icon have produced the ultimate bridges of diversity and inclusion that still exist in a profound manner today. Where would each sport be without the trials and tribulations of each? Their struggles have provided the logistical DNA that is used today to create a more inclusive and dynamic world of both sports and social accountability. The word "brotherhood" helps paint a picture of the support that would have existed amongst the three of them if they had an opportunity to become akin. We can see them standing side by side in solidarity, ready at a moment's notice to band together and use their platforms to uplift their communities.
Each NFT holder will receive 20% off (a $300 value) Authentik Studios' 43" SILO NFT Frame. Display your NFTs at home!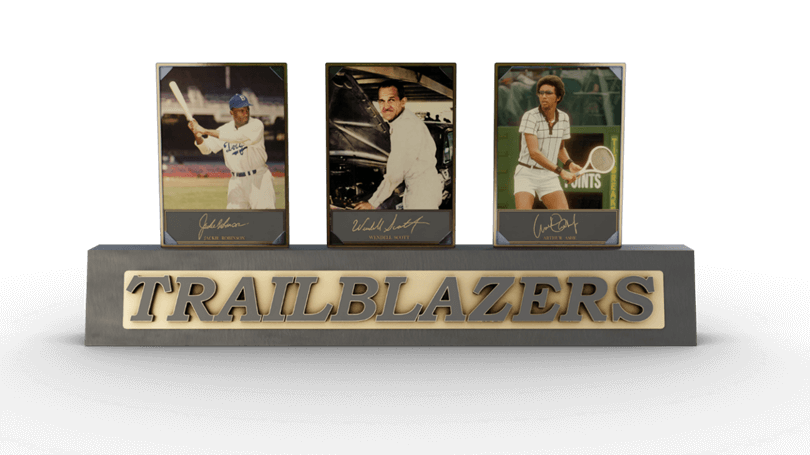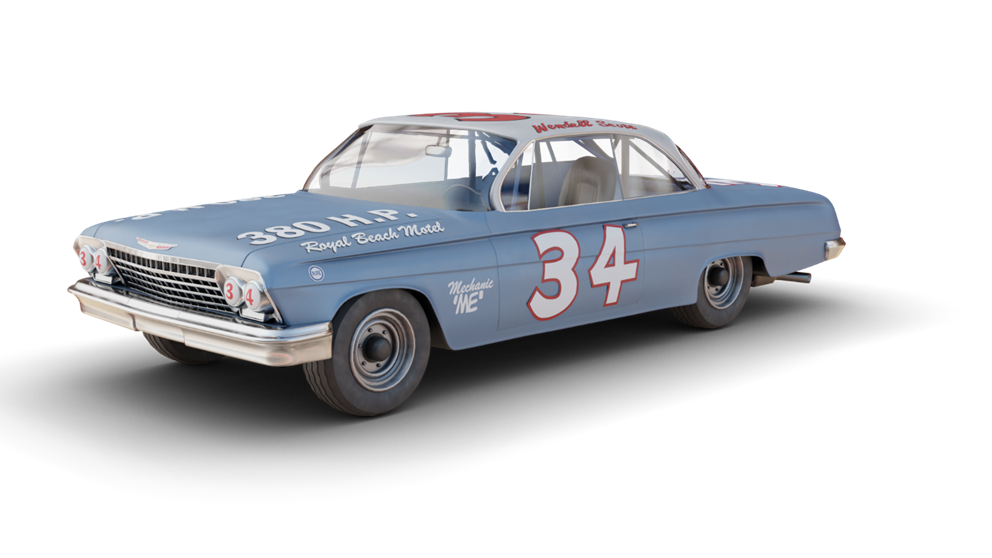 A 1:1 replica of Wendell Scott's home-modified 1962 Chevrolet Bel Air that won the Jacksonville 200 and was powered by a 409 cubic inch engine with 380 horsepower. This will be Nifty's first time releasing a 3D Augmented Reality car. This 3D AR asset can be transposed onto various platforms, including the metaverse, video game applications, cell phones, or a computer. Viewing the AR asset on mobile devices allows users to interact directly with the car. Users can engage with the car in real space and time, minimize or maximize the size, take photos with it, and even enter the car to see Wendell Scott's personal touches, such as his lucky four-leaf clover that he kept permanently on the dashboard.
The winner of this NFT will also receive a 43" SILO NFT Frame from Authentik Studios to allow you to show off your collections from the comfort of your home!
On August 28, 2021, nearly 60 years after Scott's historic win and prior to the Coke Zero Sugar 400 at Daytona International Speedway, NASCAR formally presented the Scott family with a trophy for Wendell Scott's 1963 Cup Series victory. This is the trophy that Scott would have received for winning at Speedway Park in Jacksonville, Florida in December of 1963. The Coke Zero Sugar 400 took place one day before Scott's 100th birthday on August 29th.
Once Wendell was flagged as the winner in 1963, he was met with an onslaught of racial slurs. As the day turned to night, the head scorekeeper revealed that Wendell had actually run two more laps than the rest of the field, which was the fact that ended the process of protest. However, by the time he was officially announced the winner, the track was completely empty. He was the first and only African American driver to win a NASCAR event until Bubba Wallace's victory on October 4, 2021. Additionally, he was the only non-Ford or Chrysler driver to win within that 62-race season.
The winner of this NFT will also receive a 43" SILO NFT Frame from Authentik Studios to allow you to show off your collections from the comfort of your home!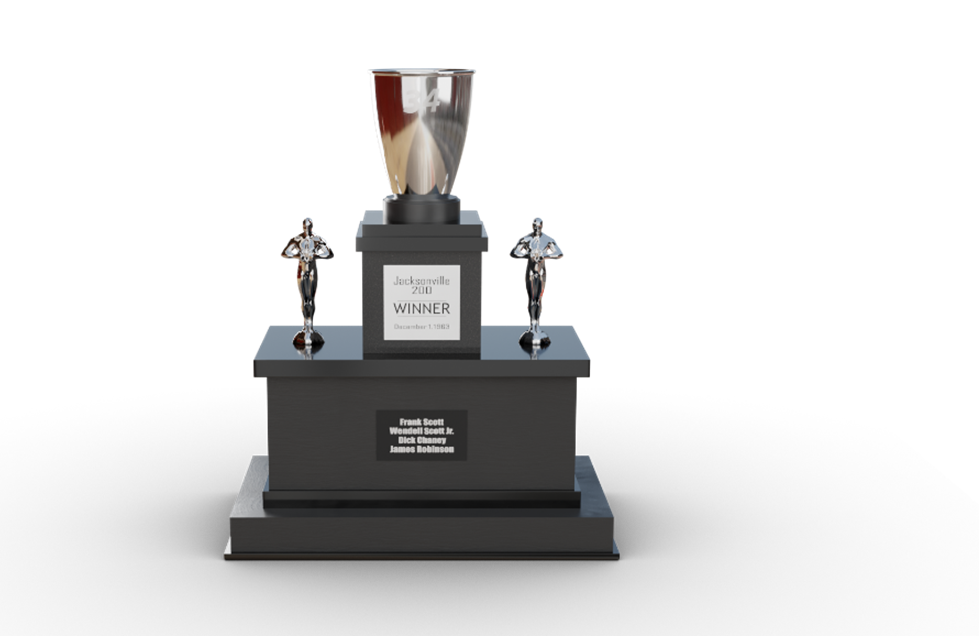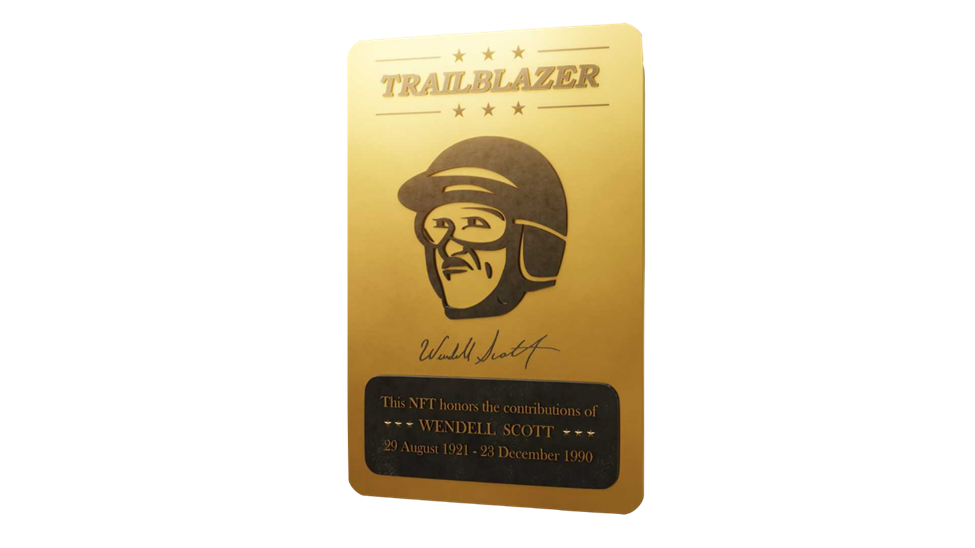 From WWII mechanic to cab driver to bootlegger to NASCAR driver and team owner. This collectible gold medallion is a tribute to the extraordinary life and legacy of Wendell Scott, NASCAR's first and only Black driver to both win a NASCAR race and own a NASCAR team. During the span of his NASCAR career Scott never had any sponsors, his pit crew was composed solely of his two sons, and he relied on a shoestring budget. He was met with tremendous obstacles due to being black, yet despite these seemingly insurmountable odds he achieved what no other driver before or after has managed to accomplish. Wendell Scott moonshine NFTS coming soon.
Each NFT holder will receive 20% off (a $300 value) Authentik Studios' 43" SILO NFT Frame. Display your NFTs at home!
This NFT collection, beyond its virtual reality incorporations, is also highly unique in nature because it utilizes two different platforms to celebrate the launch of the GPS III SV-05 "Armstrong" satellite.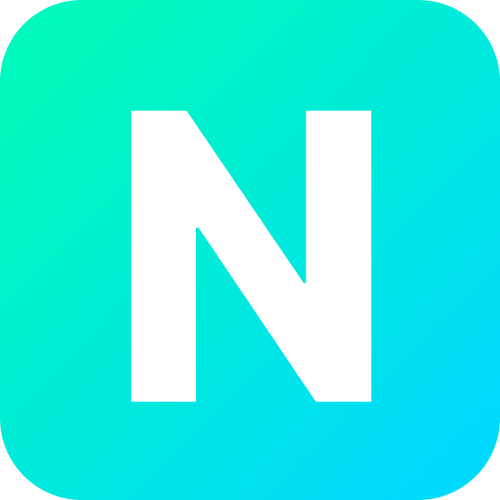 Nifty Gateway teams up with top artists and brands to create collections of limited edition, high quality NFTs, exclusively available on our platform. We've teamed up with people like world renowned artist Michael Kagan

The Wendell Scott Foundation is a national, not for profit 501c3 established to commemorate the memory of the first African-American race car driver to win the Grand National, Nascar's highest level. The Wendell Scott Foundation works to provide youth services to at-risk youth from 8-18 years old. The foundation supports educational development through cultural activities, STEM based programs, and mentorship emdeavors.​

With broad operations in animation, publishing and general media, Polarity has already established itself as an impactful force in the entertainment industry. As a media company, we are focused on investing in, and distributing new content to the global marketplace.​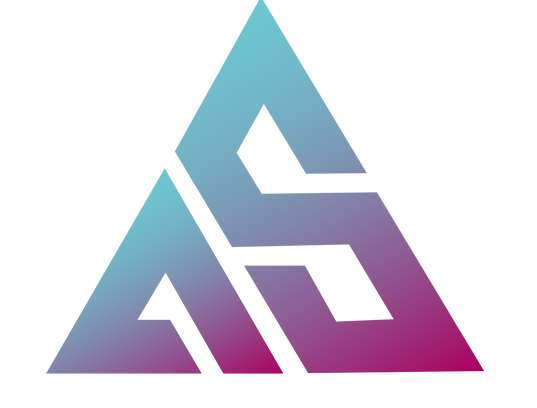 We are a gathering of the minds from the blockchain, entertainment, and manufacturing industries, who have come together to bring top-tier exclusive content and NFT technology to audiences around the world.​